Note:
So... VoyageLA asked to feature me on their platform but ended up ghosting me for months. I had taken photos to go along with the interview and didn't want the efforts to go waste so I've decided to let it live here. Hope it gives people who've ever been curious about what I actually do some insight into my work for the last couple years and what I'm currently doing. To whoever ends up reading and caring, thank you from the bottom of my heart. This interview feels dated to me a bit, but at the end of the day my ultimate goals are to continue working on art and maybe make a film one day. <3

Text from an unreleased VoyageLA interview – 09/08/2021

Can you briefly walk us through your story – how you started and how you got to where you are today. You can include as little or as much detail as you'd like.

I started working in the tech, film, and music industry back in early 2016. I was 17 at the time and had just moved to Los Angeles from a small town in North Carolina. The move was spawned from a very tumultuous time in my life. There was a lot of issues going on with my family & relationships.. and I saw LA as a way out of a tough situation. A place where I can pursue art and start anew.

It felt like I hit the ground running. My original safety-plan was to get into community college and find a job somewhere like Starbucks, even though I wanted to go to an art school.. CalArts to be specific. Art school felt like a pipe dream for me since I had no proper tools or resources to get in.

With some luck, passion, and persistent online pestering I managed to start working directly with two of my favorite artists.

Yung Jake

&

Vince Mckelvie

. Together they had a collective called

tig.ht

where they would create intricate web-based projects that combined programming, music, and 3D. I was able to learn a lot with these projects. Absorbing and discovering a deeper passion for technology, music, and art.



tig.ht

really taught me a lot and gave me a chance I'm incredibly grateful for. After some time working with them I moved on to work with Neon Roots, a venture studio Vince had recommended. There I learned more about the start-up workflow and app development. This is also where I met another mentor,

Franky Aguilar

, who taught me a lot about how to build products using art and technology.

During this time I became friends with

Dom McLennon

from

Brockhampton (BH)

an American hip-hop supergroup. He introduced me to the group and we had really connected. I was very inspired to start working with them and it so happened they were looking for a Creative Assistant a few months after meeting. I started as a Creative Assistant for them in 2017 and helped early on with their now infamous "SATURATION" trilogy. My role in BH was really comprehensive, from helping develop an app, to creating VFX, producing & editing videos, documentaries, and a full-length feature, handling and designing merch, wardrobe, in-house K-Pop Star, & DIT for around 5 domestic and international tours. I worked with Brockhampton for about 3 years (2017-2020).

Since then, when the pandemic and lockdowns started in 2020 I began streaming & building a community online called Koto Club. I really wanted to connect with others during such a hard time. And it quickly became a strong community of creatives and positive people who support each other. There's still a lot I'd love to do with the community but am trying to find a balance while still working in the music & tech industry.

Currently outside of Koto Club and other personal projects I work with

CreateSafe

(Grimes, Lady Gaga, DJ Snake) helping manage and build tools for artist in the new music industry.

Has it been a smooth road? If not, what were some of the struggles along the way?

It's been really challenging I would say. Without a traditional education or training in these industries I've found that I learn a lot by listening and making mistakes. Regardless of the mistakes though I try to learn from every experience I've had.

Some of the main struggles have been balancing my own mental & physical health with work, social media, and family. I've always been a workaholic and perfectionist to the point where I negate a lot of things outside of work, often leading to burnout. I feel like I struggle still with appreciating things and getting out of a survival mentality but am very grateful to be where I'm at.

We'd love to learn more about your work. What do you do, what do you specialize in, what are you known for, etc. What are you most proud of? What sets you apart from others?

Right now I consider myself a Creative Director and Artist. My main specialties are video production & design. I'm most known for being a self-proclaimed K-Pop Star while I worked with Brockhampton. I'm most proud of the editing work I've done, artwork I've helped make, and the Koto Club community. I think what sets me apart is being Vietnamese-American pursuing art in atypical ways.

What makes you happy? Why?

Technology, film, music, and good art in general. I feel like these things keep me motivated and happy. Sometimes the right artwork can inspire and help in times I really need it. Seeing the love and passion people put into their craft is definitely uplifting for me. Other than that food & drinking water!!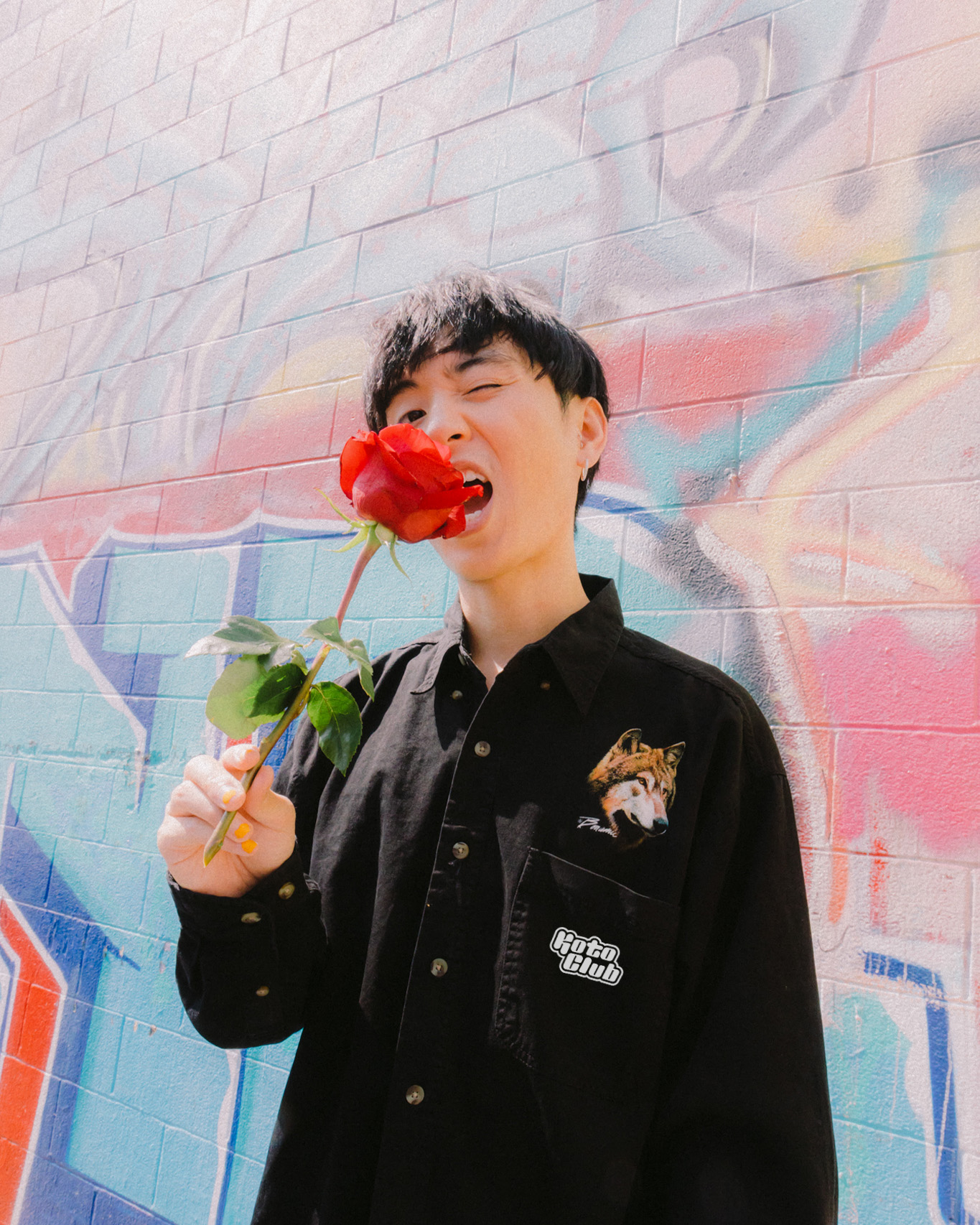 Photos by Caleb Herring

@calebph


Koto Club Graphics by Luisa Lacsa

@luisalacsa